FIDELIS LAW FIRM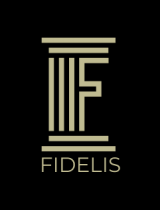 Specialization
› Labor relations
› Corporate relations
› Tax relations
› Other administrative relations
› Contractual relations
› Heritage
› Insurance
› Banking activity
› Bankruptcy
› Property
› Intellectual Property
› Other civil relations
› Customs Relations
› Other criminal relations
Contact information
WORK_ADDRESS
9 bld M. Khorenatsi, # 28
Tel:
+37410500065
EMAIL
[email protected]
Website:
https://www.fidelis.am
Number of employees
10
Founders
Staff
Files for download
The firm provides legal services to both individuals, sole proprietors and legal entities operating in different spheres.
The firm renders legal advisory services to the actors/participants of RA financial system as well, including banks, credit organizations, investment companies, lombards, exchange agencies, etc. (in a number of cases, it also ensured the licensing of these organizations, registration of their management through the Central Bank of the Republic of Armenia).
The firm employees hold memberships in various professional unions as licensed advocates, bankruptcy managers, mediators.
Consisted of experienced specialists and attorneys our team is well positioned to handle issues related to civil, administrative, criminal, financial-banking, tax, labor and bankruptcy law insuring the comprehensive legal advice to the clients.